BookGame implementation at The Stage club 20% more bookings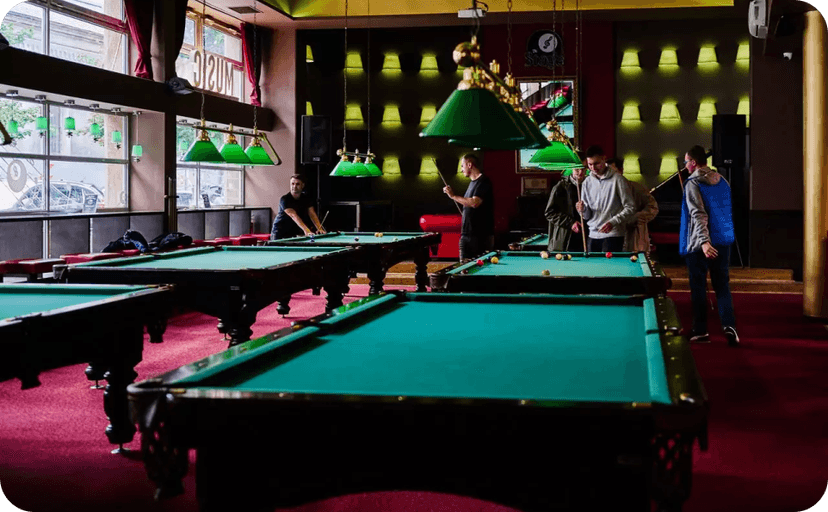 The Stage is a popular Cracow music and sports club that has been a meeting place for a large group of residents of the capital of the Malopolska region for more than nine years. One of its key strengths is billiards. The venue offers 7 professional gaming tables, available throughout the week.
| | |
| --- | --- |
| Billiards is very popular with visitors to The Stage - especially in the evenings and during weekends. Then finding a free table without a reservation is unlikely. | Initially, The Stage team ran bookings on paper. However, this system was inefficient and created many problems. Therefore, management decided to work with us and implement the BookGame application. |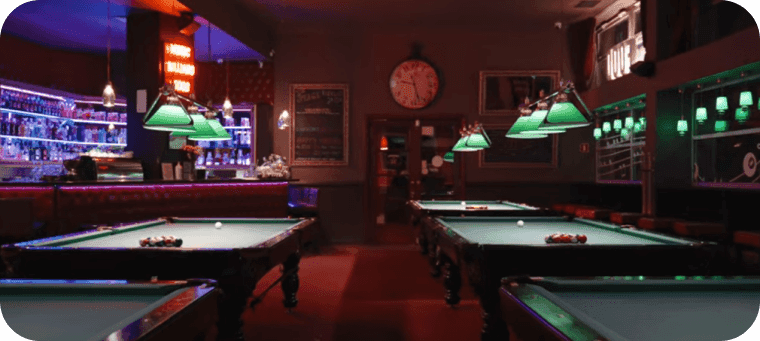 See our booking solution for Billiard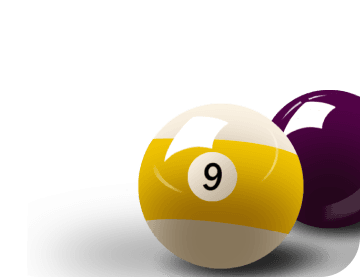 Challenges faced by The Stage club before implementing BookGame
Before the implementation of BookGame, The Stage was using a 'paper' booking system. This caused numerous problems. The key ones were:
| | |
| --- | --- |
| chaos when handling bookings - there were situations of 'overbooking' and other mistakes that resulted in dissatisfied customers and organisational problems; | the excessive amount of time spent on processing reservations - staff were permanently on the phone requesting reservations; it also took a long time to record guest details or confirm that a table had been booked. |
BookGame - bookings at The Stage more convenient for management, employees and customers
Seeking a solution to the problems described above, management at The Stage decided to work with BookGame.
The implementation of the application was to:
organise bookings in the system - so that the sign-up calendar is clear, readable and error-free;
streamline the receipt of bookings - so that this is done without staff intervention;
make it easier for customers to book a game - so that they do not have to call the club and ask about table availability or make a booking in person.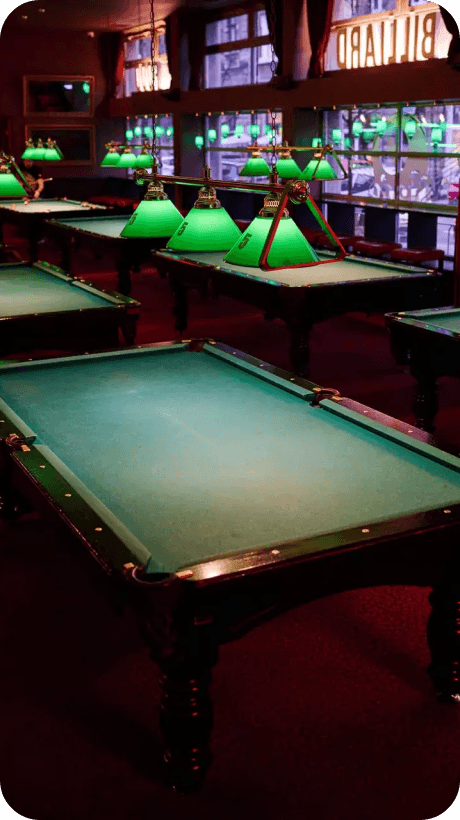 What did we do?
The BookGame app has become the only billiard table booking system at The Stage. It is used by:
customers - - thanks to the BookGame plug-in on The Stage's website. The app allows them to make a reservation online in a few moments; they receive a confirmation by SMS;
employees -can independently add bookings made by customers through other channels and manage bookings, e.g. cancel or reschedule them according to guests' wishes;
management - transparent information about current bookings, as well as statistics on the popularity of this service, allows better planning of the club's work in the short and long term.
BookGame = better customer service and higher turnover
The Stage has been using the BookGame booking system for a long time. There are clear organisational, image and financial benefits from this.
Easier handling of bookings by staff +30% more efficient work on the bar

The bartending team at The Stage can concentrate on the day-to-day service of guests rather than writing down customer details or answering dozens of phone calls asking about billiards.

High level of customer completion of bookings

Customers who book tables receive an SMS notification of their booking. This ensures that they do not forget their plans for the afternoon and evening, and the club does not face the problem of lost profit.

Higher turnover and a +20% increase in bookings

This is the result of easier accessibility to the booking system for customers. With BookGame, they can check for themselves when there are free gaming tables, which shortens the path to purchasing the service. Mistakes when taking bookings have also been eliminated - this affects the club's image among guests.
BookGame makes it easy for us to manage our pool table reservations on a daily basis.
BookGame is a very powerful tool that has simplified my job as a manager. It allows us to organise bookings much better and makes it easier for customers to use our services. They don't have to waste time calling the club. In addition, after implementing the BookGame app, our revenue from billiards has increased. That is why I rely on this booking system for everyone.
Mateusz Gąsior , Manager The Stage
Read
Stories of Our Clients
Start using our system
FOR FREE