Klub Diament - convenience for customers and management
Diamond is a Krakow billiard club, considered one of the best in the city. It is situated in the center of Krakow, a few steps from the Main Market Square.
| | |
| --- | --- |
| Guests are attracted not only by the location, but also by the unique atmosphere, great drinks, and above all - as many as 16 professional pool tables with certificates awarded by the World Billiard Federations. You can play here with great sticks made of solid Canadian maple, and the playing space is perfect for both a casual outing with friends and a closed corporate event. | With as many as 16 game tables and the ever-growing interest of guests, it was difficult for the employees of Klub Diament to keep the reservations in order. The solution to this problem was the implementation of the BookGame application. |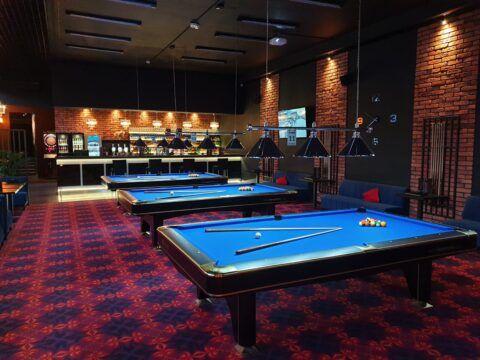 See our booking solution for Billiard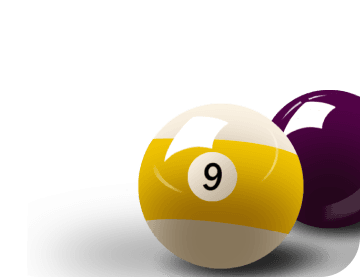 Why did the traditional game booking system at Klub Diament fail?
The traditional reservation system, which was previously used in Klub Diament, was based on reservations made by phone and at the bar. This solution was not very functional because:
the Club team wasted a lot of time answering calls from customers regarding bookings;
quite often there were mistakes when accepting reservations - e.g. overbooking, which translated into image problems and loss of profits;

customers often booked tables but did not come or canceled appointments at the last minute - this also resulted in a decrease in revenue from billiards and created a problem with further sales.
BookGame app = better sales and more comfort for customers
The management of Klub Diament decided to cooperate with BookGame.  After a short analysis of the situation, we were sure that our application would solve all booking problems.
Its implementation was to make:
customers will start booking tables on their own - without involving club employees in the process;
the Diament Club team will gain access to a transparent booking calendar - so that it is possible to manage them conveniently and avoid mistakes when booking;
problems with canceled and unrealized reservations will decrease;
management will gain easy insight into the online booking system - so that decisions in this regard can also be made outside the Club's office.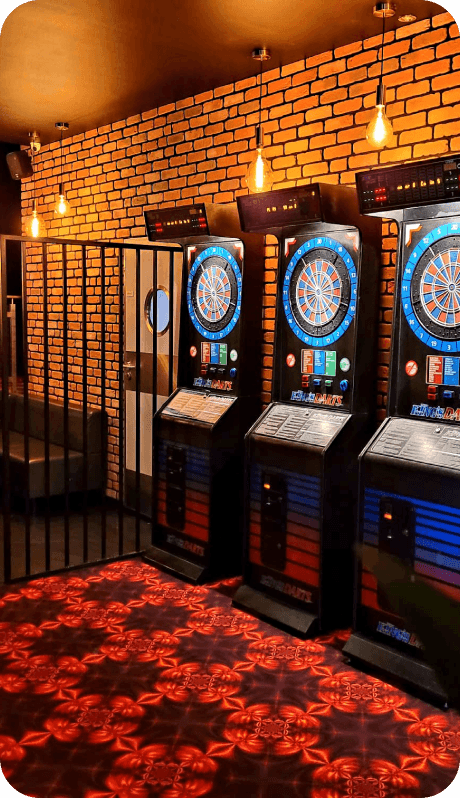 What have we done?
We have implemented the BookGame booking system for Klub Diament. Within its framework, all records are handled - those made by online customers and accepted by employees. The application is available for:
customers - they can easily book one or more game tables via the Club's website;
employees - they can control the status of records, make changes to bookings or cancel them;
management - Club managers have gained permanent access to the booking system, which allows them to make short- and long-term decisions easier and analyze customer feedback with a view to further improving the quality of their service.

Implementation of BookGame - a new quality of game booking service

The launch of the BookGame application translated into a number of benefits for Diamond. They are noticed by both the customers themselves and the team of the Krakow club.
Greater booking convenience for customers

Thanks to the booking system available on the Diament Club website, customers can make a reservation at any time - quickly and comfortably. This increases the interest in the pool offer and translates into an even more positive guest experience.

Fewer calls answered

Employees can focus on serving guests and are not forced to constantly answer calls about billiards. This has increased their productivity and job satisfaction.

Reducing cancellation/non-fulfillment issues

BookGame automatically reminds the customer about the reservation made via SMS. That's why it's much less likely that guests don't show up on time or cancel last-minute bookings. As a result, revenues from billiards have increased and the Club can use the full potential of the 16 tables.

Full control over the booking system

The booking system works online. Thanks to this, managers can log in to it, also when they are outside the Club. This makes it easy to manage from anywhere in the world.

Possibility to book several tables at the same time

BookGame gives you the option to select the number of tables you reserve. Thanks to this, the game can be planned by larger groups of guests, including business clients. As a result, tying sales may also increase - in particular at the bar.


Less problems with bookings

One coherent system eliminated problems with overbooking and reduced the risk that some reservations will not be saved. As a result, the level of customer satisfaction with the quality of service increased.

Less problems with bookings

One coherent system eliminated problems with overbooking and reduced the risk that some reservations will not be saved. As a result, the level of customer satisfaction with the quality of service increased.
BookGame makes it easy for us to manage our pool table reservations on a daily basis.
Bartenders can finally focus on current customer service, not on answering phones. And guests can sign up for a game more easily and quickly. We also got rid of many problems with booking cancellations and generating sales. It was a good choice.
Anna Kasprzyk, Manager of the Diament Club
Read
Stories of Our Clients
Start using our system
FOR FREE